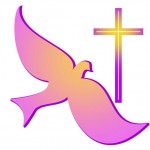 Reverend William Hershel Morgan, 89, went to be with his Lord and Savior on Friday, July 19, 2019. He was born May 28, 1930 in Barren County, Glasgow, KY to the lateSophie and Frank Morgan. He married his sweetheart Mary Elizabeth Farris on November 1, 1947.
Rev. Morgan gave his life to Jesus and accepted Him as his Lord and Savior on June 6, 1954. He entered the ministry and preached his first sermon just three short months later, in September, 1954 in thecourthouse yard at La Grange, KY. His text was John 14:1-3; Jesus said, "If I go, I will come again."
Rev. Morgan pastored in: Louisville, KY; Bernard Ridge, KY; Vanceburg, KY; Sidney, OH; Winchester,KY; and Corbin, KY. Rev. Morgan officially retired from pastoring in August, 1996.
However, Pastor Morgan, as he was so-often called, couldn't stop preaching. With the burning desire tohelp others accept Christ, he and his wife Mary hit the road to do evangelistic work. After many years onthe road, Pastor Morgan started the Praise and Worship Center in Winchester, KY. Pastor Morganresigned and retired, again, in 2017 as both he and his wife had health issues.
Rev. Morgan's parents, great-great-granddaughter, Morgan Elizabeth, as well as many sisters andbrothers preceded him in death.
Rev. Morgan is survived by his wife, Mary, and four children: William Hershel Morgan, Jr. (Vicki),Winchester, KY; Elizabeth Ann McDaniel (Glenn), North Myrtle Beach, South Carolina; Ronnie LeeMorgan (Carolyn), Piqua, OH; and Judy Lynn Thomas (Stuart), Winchester, KY.
Rev. Morgan is also survived by eight grandchildren: Amy Morgan Henry (Donald); Cameron Morgan(Katie); Beth Morgan Cook (Mike); Keri McDaniel Monday (Chad); Kyle McDaniel (Trish); LoriMorgan Hill (Jeff); Brandon Thomas (Lauren); and Brittany Thomas Paquin (Doug). Rev. Morgan alsohas 15 great-grandchildren, three great-great-grandchildren, two brothers; Frank and Thomas Morgan and a brother-in-law Lowell Sturgill. Rev. Morgan also leaves behind many close friends.
Rev. Morgan has been a loving and devoted husband, loving father, papaw, great and great-great-papaw, brother and friend. He has been a dedicated man of God, promoting the Gospel of Jesus Christ and the hope of salvation. He will be greatly missed.
Funeral services will be at 11:00AM, Thursday, July 25, 2019 at Church of God Cathedral, 3313 Lexington Road, Winchester, KY 40391 by Pastors Ed Toler, Mike Smith, Mitchell Tolle and Bro. Brandon Thomas. Burial will follow in Winchester Cemetery.
Visitation will be Wednesday from 5:00-8:00PM at Church of God Cathedral.