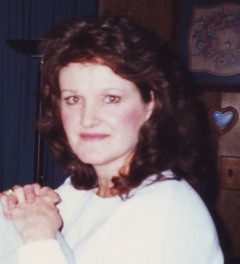 Patricia Lynn Prater, 66, of Vanceburg, passed away Saturday, January 9, 2016, at her home after an extended illness. She was born at Sardis on May 24, 1949, to the late William Davis and Imogene Gifford Myers.
Pat had worked at The Lewis County Herald in Vanceburg. She was earlier employed at Wald Manufacturing in Maysville as an inspector. Pat was very handy in fixing things around the house from gardening to electrical. Her passion was painting, mostly in oils, and she loved to sew. She was a member of the Fly Branch Church of Christ.
Survivors include her husband of 18 years, Arthur B. "Corky" Prater, whom she married August 2, 1997, in Vanceburg; two daughters, Holly (Kenny) Scott of Vanceburg and Shonda (Jason) Waxman of Lake Oswego, Oregon; five grandchildren, Kenny, Sammy, Hannah, Zoe, and Ari; a brother, Gary William (Elizabeth) Myers of Maysville; a sister, Diane (Larry) Farris of Maysville; a niece, Lisa Rolph of Maysville; and a nephew, Larry Farris Jr. of Maysville. Several great-nieces and great-nephews also survive.
Services were at 11:00 a.m. Wednesday January 13, 2016, at Gaydos Funeral Home in Vanceburg with Bro. Phillip Cropper officiating. Burial was in Lewis County Memory Gardens at Black Oak.
Donations are suggested to the Fly Branch Church Of Christ.
Condolences may be sent at www.gaydosfh.com.