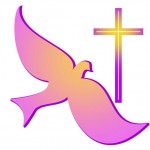 Mary L. Rowe, 61, of Vanceburg, passed away at her home Friday, July 28, 2017.
Mary was born in Lewis County April 26, 1956, to the late Raymond and Louise Ginn Bivens.
She was a homemaker and had worked for US Shoe Corporation in Vanceburg and was an associate for Mini Mart in Lucasville, Ohio, for six years. She  loved her children dearly and attended Assembly of God Church in Vanceburg.  She love to crochet and by many accounts was very good at it.
Survivors include a daughter, Melinda Wagner of Garrison; two sons, Larry J. (Abbie) Smith Jr. of Cattletsburg and Earl (Maria) Smith of Flemingsburg; six grandchildren; one great-grandson; six sisters, Loretta Holbrook of Mansfield, Ohio, Betty (Dale) Rowe of Garrison, Brenda Deraing of Flemingsburg, Stella Bivens of Vanceburg, Angie Eichinger and Karen Bivens, both of Mansfield, Ohio; and three brothers, Raymond Bivens of Portsmouth, Ohio, Greg Bivens of Mansfield, Ohio, and Tony Williamson of Vanceburg. Several nieces and nephews also survive who will mourn her passing.
At the family's request there will be no visitation or services.
Gaydos Funeral Home in Vanceburg is in charge of all arrangements.
Condolences may be sent to the family at www.gaydosfh.com.