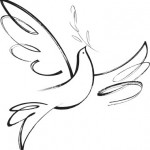 Linda Ann Mefford, 68, of Tollesboro, formerly of Bradenton, Florida, passed away Wednesday, November 8, 2017, with her family by her side at Meadowview Regional Medical Center in Maysville.
Linda was born in Buffalo, New York, December 27, 1948, to the late Joseph and LaVerne Grace Stone Fizer. She was a registered nurse, having earned her degree from St. Charles College of Nursing. She had worked in Chicago and Bradenton. Linda was of the Christian faith.
Survivors include her husband, Earl Mefford of Tollesboro; a daughter, Aleena (Brian) Gilbert of Antelope, California; a son, Theodore Joseph Rollo of Florida; a sister, Sharon Garrett of Warrenton, Missouri; three stepdaughters, Connie (Dean) Ruggles of Tollesboro, Heather (Ray) King New Castle, Indiana, and Debra (Kevin) Purdon of Maysville; two grandchildren, Matthew (Ashleigh) Gilbert and Mark Gilbert; a great-grandson, Daylin Gilbert, 10 step-grandchildren; and one step-great-granddaughter.
In addition to her parents, she was preceded in death by a brother, Robert Charles Fizer.
At the family's request there will be no visitation.
A memorial service will be held at the convenience of the family.
Gaydos Funeral Home in Vanceburg is in charge of arrangements.
Condolences may be sent to at www.gaydosfh.com.