Lawrence Lee "Lonnie" Sartin, 80, of Grove City, Ohio, formerly of Vanceburg, went home to be with the Lord Tuesday morning, February 28, 2017, at Serenity House Assisted Living in Grove City surrounded by his loving family.
He was born January 21, 1937, in Lewis County, a son of the late Judge Lee and Violet Lorain Lowery Sartin.
Lonnie proudly served his country in the United States Air Force and was a member of Vanceburg Church of God for 27 years. He retired as a firefighter in Washington D.C. after 20 years of service. Lonnie enjoyed going out to eat, farming, working on his fish pond, collecting small engines, old tractors, and cars. He loved going to church and spending time with his wife, children, grandchildren, nieces, and nephews.
He is survived by his wife of 26 years, Linda Harris Sartin; one son and daughter-in-law, Harrison Clark III and Sarah of Cincinnati, Ohio; one daughter and son-in-law, Michelle Summers and Stan of Circleville, Ohio; two grandchildren, Lyndsey Clark and Kyle and Alexander Sartin; three great-grandchildren, Aubrey Clark, Crew Clark, and Campbell Clark; one brother, Gary Ray Sartin of Vanceburg; and two sisters and one brother-in-law, Judy Kegley of Vanceburg, and Joy Stamper and Harold of Florence. He also leaves many other family members and friends who will sadly miss him.
In addition to his parents, he was preceded in death by a sister, Jackie Lykins; and a brother-in-law, Sherman Kegley.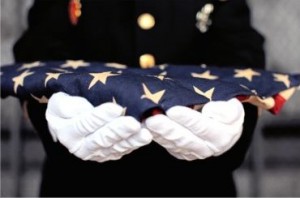 Services will be at 11:30 a.m. Saturday, March 4, 2017, at Dickerson Funeral Home in Vanceburg with Bro. Eddie Stepp and Bro. Jack Crockett officiating. Burial will follow in Lewis County Memory Gardens at Black Oak with full military honors accorded by Monte Lewis Stamm VFW Post  5438 of Vanceburg.
Friends may visit from 6:00 p.m. until 8:00 p.m. Friday, March 3, 2017, and after 9:00 a.m. Saturday at Dickerson Funeral Home, 110 West Second Street in Vanceburg.
Members of the Vanceburg Volunteer Fire Department will serve as pallbearers.
Condolences may be sent at www.globefc.com.