Larry C. "Budger" Roe, 69, of Lexington, Ohio formerly of Vanceburg, passed away Monday April 23, 2018, at Cleveland Clinic in Cleveland, Ohio, after an extended illness.
Larry was born in Vanceburg May 7, 1948, to the late James and Olive Barrett Roe. He had worked for Westinghouse Corporation and Electrolux Company in Mansfield, Ohio. Larry loved spending time with his friends having coffee at McDonald's. He enjoyed restoring old cars and going to car shows with his friends. He also worked as a carpenter, crafting many things. Larry was a veteran of the United States Army in which he so proudly served. He attended the North Woodbury Freewill Baptist Church.
Surviving Larry are three daughters, Gretta Roe of Morehead; Shelley Roe (JD Morgan ) of Vanceburg, and Crystal Roe of Bucyrus, Ohio; a brother, Clinton (Janice) Roe of Wheelersburg, Ohio; his companion, Linda of Lexington, Ohio; a grandson, Jesse (Maggie) Morgan; two great-grandchildren, Atley and Tate Morgan; and a sister-in-law, Mary Roe of Camp Dix.
In addition to his parents, he was preceded in death by a sister, Donna Steelman; and four brothers, Ernest Roe, Alvie Roe, Hubert Roe, and Vinson Roe.
Services will be at 1:00 p.m. Friday, April 27, 2018, at Gaydos Funeral Home, 159 Second Street in Vanceburg with Bro. Terry Cooper officiating. Burial will follow in Stone Cemetery at Camp Dix.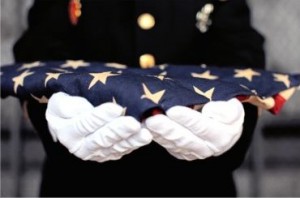 Friends may call from 11:00 a.m. until the time of services Friday, April 27, 2018, at the funeral home.
Military graveside rites will be accorded by the Monte Lewis Stamm VFW Post 5438 of Vanceburg.
Pallbearers will be family and friends.
Condolences may be sent to the family at www.gaydosfh.com.