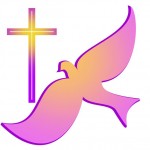 James Walker Lewis Jr., 90, of Firebrick, passed away Sunday, January 15, 2017, at Southern Ohio Medical Center Hospice in Portsmouth, Ohio.
He was born in Elliott County September 16, 1926, a son of the late Walker and Martha Cassell Lewis.
James was a World War II Navy Veteran and attended the Firebrick Christian Baptist Church.
Surviving to cherish his memory are his two sons, Tim (Valerie) Lewis of South Shore, and Michael (Fonda) Lewis of Portsmouth; two daughters, Glenna Veach of Firebrick, and Jackie (Bill) McCray of South Shore; eight grandchildren; 11 great-grandchildren; and many other family members and friends who will sadly miss him.
In addition to his parents he was preceded in death by his wife, Pearl Lewis, who passed away June 2014; one daughter, Alice Barnhouse; three brothers, Dewey Lewis, Joe Lewis, and JB Lewis; three sisters, Virgie Bentley, Vada Workman, and Verna Jobe; and two grandchildren, Loretta Pierce and Billy McCray.
Services will be at 1:00 p.m. Thursday, January 19, 2017, at Roberson Funeral Home in South Shore with Rev. Raymond Lewis officiating. Burial will follow in Firebrick Cemetery.
Friends may call from 10:00 a.m. until the hour of services Thursday at Roberson Funeral Home.
Online condolences may be left at www.robersonfuneral.com.