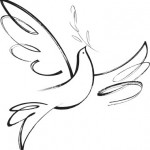 Glenna Joyce Wall, 64, of Moraine, Ohio, formerly of Garrison, passed away Wednesday, July 12, 2017, at Kettering Medical Center in Kettering, Ohio.
She was born December 1, 1952, in Danville, a daughter of Joyce Eileen May Wall and the late Charles G. Wall.
Glenna served as administrator of Forest Hills Memorial Gardens for over 30 years and currently served as area administrator for several Stonemor Partners cemeteries in Ohio. She was a member of the Dayton Ski Club, loved NASCAR racing and enjoyed traveling. She and Bill loved to boat on the Ohio River when they stayed at their cabin. Glenna was most passionate about the University of Kentucky, especially UK Basketball, where she held season tickets for many years.
In addition to her mother, survivors include her husband of over 25 years, William H. "Bill" McLaughlin; her cousins, Scott May and Susan Griffin; and her babies, Moo Moo, Blondie, and Rimmer. She also leaves many other family members and friends who will sadly miss her.
Services will be at 11:00 a.m. Wednesday, July 19, 2017, at Globe Family Funeral Chapel at Garrison with Dr. Charlie Brown officiating. Burial will follow in Cooper-Willis Cemetery at Garrison.
Friends may visit from 10:00 a.m. until 11:00 a.m. Wednesday, July 19, 2017, at Globe Family Funeral Chapel, 103 Dudley Avenue in Garrison.
Family and friends will serve as pallbearers.
Condolences may be sent at www.globefc.com.