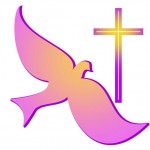 Elmer Glenn Rowe, Jr., 76, passed away Wednesday, April 12, 2017, at his home in Point Pleasant, West Virginia, following an extended illness.
He was born on October 30, 1940, to the late Elmer G. Rowe, Sr. and Irene (Adkins) Rowe Duff.  He grew up in Lewis County. Glenn was a United States Navy Veteran and was a pastor of several churches in Kentucky, Ohio, and West Virginia. He retired from the Uranium Enrichment Plant in Piketon, Ohio.
He is survived by his wife, Linda Fay Wolfe Rowe of Point Pleasant, West Virginia; a daughter, Rochelle Rowe (Tony) Holton of Maysville; his grandsons, Justin Frederick, Caleb Lyons, and Ethan Holton; his step-son, Joe (Lisa) Cook of Point Pleasant, West Virginia.  He is also survived by a sister, Joyce (Leslie) Kamer of Garrison; and two brothers, Roger (Geneva) Rowe and Ronnie (Donna) Rowe, both of Garrison.
Services will be private.
Arrangements are provided by Foglesong Funeral Home, Mason, West Virginia.