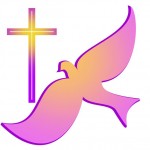 Derek Nathaniel Hettinger, 24, of Lucasville, Ohio, died Sunday, September 18, 2016 as a result of injuries sustained in an automobile accident in Lewis County.
He was born August 7, 1992, in Portsmouth, Ohio, a son of David Dennis and Valerie Lynn Gardner Hettinger, both of Lucasville.
Derek was a 2011 Valley High School graduate and US Army veteran.
In addition to his parents, survivors include his grandparents, Wayne and Brenda Gardner of Lucasville, and Jean and Phil Ginn of Garrison; his fiancée, Krystin Grant of Garrison; and a brother, Dennis Wayne (Stephanie) Hettinger of Ironton, Ohio.
Services will be at 1:00 p.m. Monday, September 26, 2016, at the Lucasville Church of God with Loren Kuhn officiating. Burial will follow in Scioto Burial Park. Friends may call from 11:30 a.m. until 1:00 p.m. Monday at the church.
In lieu of flowers, memorials are suggested to McKinley Funeral Home for funeral expenses.
McKinley Funeral Home
10562 US Route 23 N
Lucasville, OH 45648