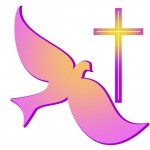 Allen Ray Brown, 72, of Vanceburg, passed away Sunday, November 4, 2018, at SOMC Hospice in Portsmouth, Ohio.
He was born May 20, 1946, in Lewis County, a son of the late Cecil Boyd Brown Sr. and Elizabeth Knell Brown.
Allen was retired from CSX Railroad and enjoyed hunting, helping people out, going to McDonalds and talking to his special friend, David Pollitt.
Survivors include one son, Robert Allen Brown of Vanceburg; one daughter, Sandy Collins of Bowling Green; three grandchildren, Cassie Justice, Andrea Collins and Mark Collins Jr. all of Bowling Green; two great-grandchildren, Aleah Collins and Evan Justice; two brothers, Cecil Brown (Sharon) of Garrison and Marty Brown of Bucyrus, Ohio; seven sisters, Ruth Smith of Vanceburg, Ellen May Hill of Bucyrus, Ohio, Betty Jo Henderson (Johnny) of Tollesboro, Violet Clark of Vanceburg, Ann Thomas of Tollesboro, Mary Blair of Lexington, and Imogene Stevenson of London; and a special friend, David Pollitt. He leaves many other family members and friends who will sadly miss him.
In addition to his parents, he was preceded in death by one son, David Brown; one brother, Jim Bob Brown; and one sister, Norma Jean Powers.
Services will be at 11:00 a.m. Wednesday, November 7, 2018, at Dickerson Funeral Home in Vanceburg with Bro. Tony Corns officiating. Burial will follow in Brown Cemetery.
Friends may visit from 10:00 a.m. until 11:00 a.m. Wednesday, November 7, 2018 at Dickerson Funeral Home, 110 West Second Street in Vanceburg.
Family and friends will serve as pallbearers.Condolences may be sent at http://www.globefc.com.