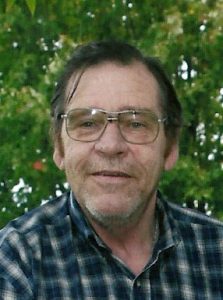 Terry L. Porter, 64 of Winchester, Ohio, died Friday, August 30, 2019, at his home.
He was born May 29, 1955, in Vanceburg, a son of the late Carl and Ruth (Lewis) Porter.
Mr. Porter is survived by his loving wife, Shirl Porter; four children, Danyelle Swartz of Winchester, Ohio, Jermey Collett (Amanda Fetters) of Seaman, Ohio, Carl Porter of Manchester, Ohio, and Stacy Porter (Donaven Rhoden) of Winchester, Ohio; three grandchildren, Hannah, Alizia and Jayden; two sisters, Audrey Rose (Fred) of Hillsboro, Ohio, and Jane Wilson (James) of Vanceburg; one brother, Ed Porter (Shirley) of Vanceburg; and several nieces and nephews.
In addition to his parents, he was preceded in death by a son-in-law, John Swartz; and a nephew, Barry Porter.
Services will be at 1:00 p.m. Wednesday, September 4, 2019, at Cahall Funeral Home in Mt. Orab, Ohio. Visitation will be from 11:00 a.m. until 1:00 p.m. Wednesday at the funeral home.
Interment will be in Mt. Orab Cemetery.