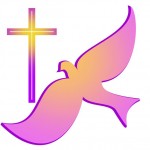 Taydem Nicole Hord, 48 of Germantown, died Thursday, May 12, 2016, at the University of Kentucky Medical Center in Lexington.
Mrs. Hord was born in Maysville, the daughter of the late Charles Raymond Leming and Joyce Mason Leming.
Survivors include her husband, Robert Hord; twin sons, Gage Hord and Kyle Hord, both of Flemingsburg; and one brother, Troy Leming.
Services are at the convenience of the family.
Arrangements were under the direction of the Barbour and Son Funeral Home in Tollesboro.