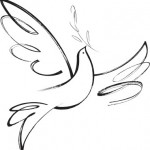 Rose Marie Madden, 64, of Portsmouth, Ohio, formerly of Garrison, passed away Friday, March 19, 2021, at SOMC Hospice Center in Portsmouth, Ohio.
She was born January 23, 1957, in Scioto County, Ohio, a daughter of the late Lloyd and Emma Musser Madden.
Rose was of the Church of Christ faith and had worked for Southern Ohio Medical Center for 46 years as a monitor technician. She enjoyed reading, traveling, and spending time with her daughter.
Rose is survived by one daughter, Angela Madden of Portsmouth, Ohio; three brothers, Wayne Madden (Barbara) of Vanceburg, Robert Madden and Estill Madden (Lavena) of Garrison; one sister, Mary Katherine Pullman (Daryl) of Jackson, Ohio; and one special cousin, Misty Leadingham. She also leaves many other family members and friends who will sadly mourn her passing.
In addition to her parents, she was preceded in death by an infant sister.
A graveside service will be at 6:00 p.m. Monday, March 23, 2021, in Madden Cemetery on Zion Ridge Road in Greenup County with Bro. Steven Vaughn officiating.
Globe Family Funeral Chapel at Garrison is caring for all arrangements.