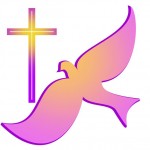 Michael James McCoy, 57, of Debord, passed away Sunday, December 13, 2020, at Norton Hospital in Louisville.
He was born December 26, 1962, in Bucyrus, Ohio, a son of Wilma (Ash) Hallmark and the late John H. McCoy Jr.
Mike loved sports, from playing in the Bratwurst softball tournament with the Ash cousins, to playing golf every chance he got. He enjoyed coaching his kids in basketball and Little League. Mike had a helping hand for anyone in need. He loved to dance, always the life of the party.
In addition to his mother, Mike is survived by two sons, Joshua McCoy of Kermit, West Virginia, and Tyler McCoy of Paintsville; one daughter, Jeanail (Destiny) McCoy of Paintsville; one grandson, Hayden McCoy; two brothers, John D. (Carol) McCoy of Inez, and Marc (Diana) Bloomfield of Louden, Tennessee; two sisters, Debra (Butch) Fackler of Bycyrus, Ohio, and Penny (Jerome) Heydinger of New Washington, Ohio; and many aunts, uncles, nieces, nephews, and cousins who will miss him greatly.
In addition to his father, he was preceded in death by his grandparents, John and Gladys McCoy, Lawrence and Ruby Ash, very special aunts and uncles, Lois and Clarence Preston, and Beatrice and James Fannin.
A private graveside service will be at a later date in Morgan Cemetery at Head of Grassy. Due to COVID-19, no calling hours will be observed.
Globe Family Funeral Chapel at Camp Dix, is caring for all arrangements.