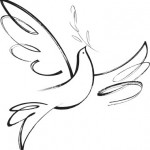 Mary M. Dean, 63, of Vanceburg, passed away Sunday, July 14, 2019, at her home with her family by her side.
Mary was born at Concord April 30, 1956, to Edith Kennedy Carroll the late Earl Gene Scott.
Mary worked in St. Augustine, Florida, as a campground manager and was employed at various hotels. She had also been employed in the tobacco industry. She was a member of Union Baptist Church and was an avid fan of Christy Racing. She loved raising her children, and adored her grandchildren and great-grandchildren.
In addition to her mother who resides at Vanceburg, survivors include two daughters, Carman Gloss of Rockford, Tennessee, and Pauletta Stone of Vanceburg; five sons, Steven (Samantha) Scott and Jonathan (Jessica) Scott of Vanceburg, Charles (Jamie) Scott of Portsmouth, Ohio, Martin (Sharon) Webb and Brian (Michelle) Webb of Greenup; a stepsister, Dottie (Marty) Bayes of Ashland; six brothers, Carlos (Reva) Scott of Piketon, Ohio, Greg (Rita) Scott, Russell (Dreama) Scott and Harlan (Tonya) Scott, all of Vanceburg, Jack (Jamie) Scott of Columbus, Ohio, and James (Rhonda) Scott of Petersville; 25 grandchildren; and 22 great-grandchildren.
In addition to her father, she was preceded in death by her first husband, Lewis Webb in 1997; her second husband, Thomas Dean in 2019; a sister, Arlos Jean Dyer; and a son, Orville Albert Webb.
Services will be at 1:00 p.m. Wednesday, July 17, 2019, at Gaydos Funeral Home, 159 Second Street in Vanceburg, with Bro. Joe Watson officiating.
Visitation will be from 11:00 a.m. until the hour of services Wednesday at the funeral Home.
Burial will be at the convenience of the family.
Condolences may be sent at www.gaydosfh.com.