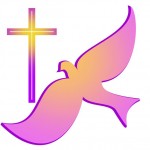 Margie Lee Moore Miracle, 52, of Fairlane Drive in Vanceburg, passed away Monday morning, September 19, 2016, at her home.
She was born July 1, 1964, in Lewis County, a daughter of the late Harold and Thelma Arthurs Moore.
Margie attended Vanceburg Christian Church and worked as a caretaker. She enjoyed doing arts and crafts, shopping, and spending time with family and friends.
In addition to her parents, she was preceded in death by two brothers, Kenny Moore and Jackie Moore.
Margie is survived by her husband of 28 years, Mike Miracle; two sons, Justin Wayne Miracle of Wallingford and Dustin Raymond Miracle of Vanceburg; one brother and sister-in-law, Bobby and Debbie Moore of Vanceburg; and two sisters and brothers-in-law, Betty and Kenny Dyer of Firebrick, and Jean and Glen Ginn of Vanceburg.
At the request of the family there will be no visitation or service.
Dickerson Funeral Home in Vanceburg is caring for all arrangements.
Condolences may be sent at www.globefc.com.