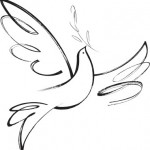 Linda Lou Roe Burge, 62, of Carter City, passed away Friday morning, November 30, 2018, at the University of Kentucky Medical Center in Lexington.
She was born March 9, 1956, in Carter County, a daughter of the late Willis and Viola McGuire Roe.
Linda enjoyed being with her pets, cookouts and spending time with her family and friends.
She is survived by one brother, Daniel Roe (Freda) of Richmond; and several nieces and nephews. She also leaves many other family members and friends who will sadly miss her.
In addition to her parents, she was preceded in death by her husband of 40 years, Arnold Ray Burge; two brothers, George Roe and Marvin Roe; and two sisters, Liz Smith and Sarah Jane Roe.
Services will be at 11:00 a.m. Tuesday, December 4, 2018, at Globe Funeral Chapel in Olive Hill with Bro. Haskel Dailey officiating. Burial will follow in Horsley Cemetery.
Friends may visit from 6:00 p.m. until 9:00 p.m. Monday, December 3, 2018, and after 9:00 a.m. Tuesday at Globe Funeral Chapel at Olive Hill.
Pallbearers will be Tom Sparks, Vernon Sparks, James Hilger, LA Biggs, Kevin Coleman and Mark Duncan. Mike Smith and Johnny Smith will serve as honorary pallbearers.
Condolences may be sent to the family at http://www.globefc.com.