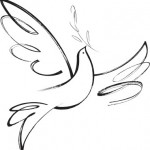 Laura Donese Allen, 84, of Greenup, passed away, Wednesday, December 18, 2019, in Garrison surrounded by family.
Donese was born December 30, 1934, in Wayne, West Virginia, a daughter of the late Richard and Recie Mae Terry.
She is survived by three daughters, Donna (Jim) Fields of St. Petersburg, Florida, Diva (Mark) Justice of Boyd County, and Nedra (Rocky) Jamison of Garrison; two brothers, Bob (Carol) Terry of Lloyd, and Bill Terry of Tennessee; one sister, Brady Murray of Ohio; nine grandchildren; 26 great-grandchildren; and one great-great-grandchild.
Along with her parents she was preceded in death by her husband, Donald Allen; two sons, Darren Allen and Danny Allen; one brother, Richard Terry; one grandchild; and two great-grandchildren.
Services will be at 1:00 p.m. Sunday, December 22, 2019, at Crockett L. Reed Funeral Home in South Shore. Burial will follow in Boggs Cemetery at Warnock.
Visitation will be two hours before the service Sunday at the funeral home.