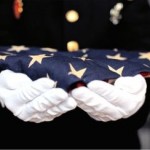 John Turner Browning, 85, of Maysville, passed away Friday, January 8, 2021, at Pioneer Trace Healthcare and Rehabilitation in Flemingsburg.
He was born March 24, 1935, at Tollesboro, a son of the late William and Laddie Reeder Browning.
John was of the Christian faith and proudly served his country in the United States Army. He enjoyed farming, horses, traveling, working and spending time with his wife, Colleen.
John is survived by his wife of 64 years, Colleen Applegate Browning. He also leaves many other family members and friends who will sadly mourn his passing.
In addition to his parents, he was preceded in death by three brothers, Howard Browning, Paul Browning and Newell Browning, and two sisters, Doris Rigdon and Ruby Delong.
A private graveside service will be Thursday, January 21, 2021, at Happy Hollow Cemetery at Tollesboro with Bro. TB Applegate officiating.
Tollesboro Funeral Home and Cremation Services, 11918 KY 57 at Tollesboro, will be caring for all arrangements.
Due to COVID-19 regulations, we ask that everyone wear a mask and practice social distancing.