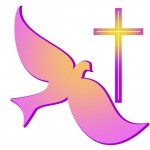 Jewel Mae Toller Lawson, 86, of Tollesboro, passed away Tuesday, December 14, 2021, at Meadowview Regional Medical Center in Maysville.
She was born in Lewis County on November 25, 1935, a daughter of the late Burl Toller and Agnes Pollitt Toller.
Jewel had worked as a nursing assistant at Meadowview Regional Medical Center. She was a Christian who enjoyed spending time with her family and friends.
Jewel is survived by two sons, George Jake Lawson of Maysville and Burl Edward Lawson (Jannifer) of Tollesboro; six daughters, Joann Sweet of Maysville, Brenda Rains of Maysville, Linda McKee of Vanceburg, Connie Boggess of Sharpsburg, Rosemary Lawson of Maysville, and Patty Butler (Charles) of Vanceburg; a special person whom she raised as her own daughter, Jessica Lawson (Randall); three brothers, Buck Toller of Vanceburg, Floyd Toller of Vanceburg, and Charles Toller of Tollesboro; three sisters, Bessie Kilbreth of Flemingsburg, Mary Foster of Colorado, and Brenda Hollar of Wallingford; 27 grandchildren; and 15 great-grandchildren.
In addition to her parents, Jewel was preceded in death by her husband of 57 years, George Albert Lawson; one daughter, Tammy Lawson; four brothers, Dale Mackey, Earl Toller, Burl Toller Jr. and Douglas Toller; one sister, Juanita Hilton; and three other siblings who passed away at birth; and one grandchild, Christopher Lawson.
A graveside service will be at 11:00 a.m. Monday, December 20, 2021, in Muses Chapel Cemetery with Bro. Rex McGinnis officiating.
Family and Friends will serve as pallbearers.
Tollesboro Funeral Home and Cremation Services will be caring for arrangements.
Condolences may be sent at www.globefamilyfc.com.