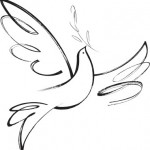 Joseph "Joe" Douglas Stone, 69, of Vanceburg, passed away Monday, August 16, 2021, at Southern Ohio Medical Hospice Center in Portsmouth, Ohio.
He was born at Dayton, Ohio, December 18, 1951, a son of the late George Stone Jr. and Clara Ruth Stone.
Joe is survived by two sons, William "Bill" Stone of Dayton, Ohio, and Christopher "Chris" Stone of Dayton, Ohio; a daughter, Lee Anne (Scott) Buchanan of Troy, Ohio; one brother, Randall (Roberta) Stone; special friends Joyce and Jennings Lewis; eight grandchildren; and four great-grandchildren. A host of other family members and friends also survive who will sadly mourn his passing.
In addition to his parents, Joe was preceded in death by a great-granddaughter, Lacie Leann Johnson.
A private service will be at a later date.
Joe's family would like to thank the staff of Southern Ohio Medical Center and Hospice for their care of Joe during his stay.
Dickerson Funeral Home in Vanceburg is caring for all arrangements.
Condolences may be sent to the family at www.globefamilyfc.com.