Sanford J. "Hank" McCane, 95, of Vanceburg, passed away Tuesday morning, January 21, 2020, at his home.
Hank was born in Lewis County on December 28, 1924, to the late Henry Scott and Ermel J. Kennedy McCane.
Starting at an early age, Hank worked for LV Marks & Son in Vanceburg. He worked for various industries throughout the area, one being Wald Manufacturing in Maysville. He was a farmer for 30 years and ran the first sanitation department for the City of Vanceburg.
Hank his family-owned and operated McCane's Variety Store in Vanceburg for more than 40 years. He attended Clarksburg Christian Church and Southern Manor Church. Hank was a veteran of World War II, serving in the 83rd Infantry Division. He was wounded in combat earning him the Purple Heart, among other honorable citations.
Left to cherish Hanks' memories are, a daughter, Karen (Michael) Kempf of Fayetteville, Ohio; three sons, Jack (Sheila) McCane of Garrison, Danny (Portia) McCane of Vanceburg, and David (Cherie) McCane of Winchester; one brother, James Wedsel "Tom" McCane of Vanceburg; one sister, Markie Caseman of Las Vegas, Nevada; 21 grandchildren; 32 great-grandchildren; and five great-great-grandchildren.
In addition to his parents, he was preceded in death by his wife of 69 years, Mary Kathryn Thurman McCane, in 2016; two sons, Michael A. McCane in 1994 and Joseph Allen McCane in 2002; two brothers, Naman McCane and Jude McCane; two sisters, Naomi Walje and Thelma McCane; and one great-grandson, Tanner Gilliam.
Services will be at 1:00 p.m. Saturday, January 25, 2020, at Clarksburg Christian Church.
Burial will follow in Muses Chapel Cemetery at Quicks Run.
Friends may call Saturday, January 25, 2020, from 10:00 a.m. until the time of services at Clarksburg Christian Church with Dr. Robert Ford and Pastor Lyle Parker officiating.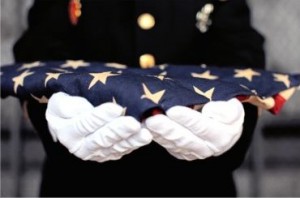 Military graveside rites will be accorded by the Monte Lewis Stamm VFW Post 5438 of Vanceburg.
Pallbearers will be David McCane, Jack McCane, Adam Christy, Scott McCane, Steven Reis, and Ryan Swingler. Honorary pallbearers will be Walter Gilliam, Darrin Spence, Matthew Spence, Dustin Cawood, Joey McCane, Andrew Swingler, and Kenton Swingler.
Condolences may be sent at www.gaydosfh.com.