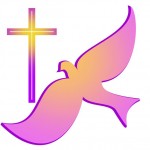 Freda L. McGlone, 76, of Sycamore, Ohio, died at 8:55 p.m. Saturday, December 24, 2016, at Bucyrus Community Hospital.
She was born May 28, 1940, in Lewis County to Wayne and Ruth (Bloomfield) Harr. She married the Rev. Charles E. McGlone on November 24, 1960, and he survives in Benton, Ohio.
Other survivors include her children, Ruth (Gary) Dickson, Donna McGlone, and Melissa (Chuck) Ritter, all of Sycamore; three grandchildren; and two great-grandchildren.
Freda was preceded in death by a daughter, Nettie McGlone; and a sister, Barbara Richmond.
She was a homemaker, a member of Our Master's Chapel in Benton, Ohio, and a 1959 graduate of Lewis County High School.
Freda was very involved in all activities at the church with her husband and loved to go out to eat, especially at Bob Evans.
Services will be at Noon on Friday, December 30, 2016, at Walton-Moore Funeral Home in Sycamore with the Rev. Walter Keib officiating. Burial will follow at Benton Cemetery, in Crawford County, Ohio.
Visitation will be from 10:00 a.m. until the service hour on Friday, December 30, 2016.
Memorials are suggested to the Haiti Fund in care of Our Master's Chapel and may be sent to Walton-Moore Funeral Home, PO Box 350, Sycamore, OH 44882.