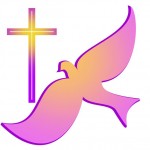 Floyd Douglas Sparks, 88, of Tollesboro, died Tuesday, April 12, 2016, at the USVA Hospital in Lexington.
Mr. Sparks was the widower of Elizabeth Schweickart Sparks who died February 24, 2015.
He was born in Lewis County on July 2, 1927, the son of the late Otto and Velva Walker Sparks.
He was a farmer and landowner, a member of Pine Valley Christian Church and a US Army veteran.
Survivors include his six children, Sandra Crispo (Dennis) and Sue Ann Yockey, both of West Palm Beach, Florida, Shari Cook (Ronnie) of Union, George Sparks (Kimberly D.), Judy Geagley (Gordon) and Rita Lightner (Jimmy), all of Tollesboro; 13 grandchildren, Bethany Kern, Shelby and Lucas Sparks, Michael, Jody and Robin Geagley, Bobbie Butler, Jimmy Joe Lightner, Ashley McClain, Brian Chaney, Stephanie Himes, Jessica Yockey and Alana Verley; seven great-grandchildren; and one sister, Geneva Lewis of Tollesboro.
He was preceded in death by three children, William Douglas Sparks, Timothy Wheeler and Shelia Howard.
Services will be a 10:00 a.m. Saturday, April 16, 2016, at Pine Valley Christian Church with Rev. Phil Cropper officiating. Burial will follow in Pine Valley Cemetery.
Visitation will be from 5:00 p.m. until 8:00 p.m. Friday, April 15, 2016, at Barbour and Son Funeral Home in Tollesboro.
In lieu of flowers, memorials are suggested to the USVA Hospital-Hospice, 2250 Leestown Road, Lexington, KY 40511.
Guestbook at barbourfh.com.