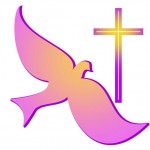 Ethel Mae Everman Honaker, 85, of South Shore, passed away Friday, February 14, 2020, at SOMC Hospice in Portsmouth, Ohio.
She was born at Firebrick on August 23, 1934, a daughter of the late John T. Anderson and Clara Mae Gillum Anderson.
Surviving are three daughters, Kathy (Rusty) Dillow of Garrison, Mary (Kenny) Bailey of Columbus, Ohio, and Cindy (Craig) Everman Ingles of South Shore; five grandchildren, Jimmy Bailey, Kyle Bailey, Hanna Bailey, Ryan Dillow, and Joe Dillow; seven great-grandchildren; a special friend and caregiver, Tammie (Nellie Bell) Van Hoose; and a host of extended family and friends.
She was preceded in death by her husband, David Honaker, in March 2019; three brothers, George Anderson, Homer Anderson, and Clyde Anderson; and two sisters, Ruth Ann Christy and Grace Anderson.
Services will be at 1:00 p.m. Monday, February 17, 2020, at Roberson Funeral Home in South Shore with Bro. Tim Underwood officiating. Burial will follow in Greene Cemetery at St. Paul.
Friends may call at the funeral home Sunday, February 16, 2020, from 6:00 p.m. until 8:00 p.m. and Monday from 11:00 a.m. until the service time.
Online condolences may be left for the family at www.robersonfuneral.com.