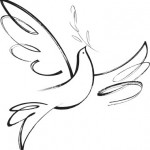 Infant Emmett Dean Noble was carried to Heaven by angels Tuesday, July 10, 2018, at Gulf Coast Regional Medical Center in Panama City, Florida.
Emmett is the son of Jarrett and Kirsten McCann Noble of Vanceburg.
In addition to his parents, Emmett is survived by his paternal grandparents, Jerry and Michelle Thompson Noble of Garrison; his maternal grandparents, Kenny and Kathy Willis McCann of Vanceburg; his maternal great-grandparents, Wanda and Bob Hartzer of Marion, Ohio; two uncles, Kolby McCann of Vanceburg, and Garrett Noble of Garrison; and one cousin, Abel Noble of Garrison. He also leaves many other family members who will sadly mourn his passing.
A graveside service will be at 8:00 p.m. Saturday, July 14, 2018, in Skidmore Cemetery at Garrison with Bro. Ben Collier officiating.
Dickerson Funeral Home in Vanceburg is caring for arrangements.