Dorse Ray Underwood, 84, of Garrison, passed away Tuesday, December 1, 2020, at his home. He was surrounded by his loving family.
He was born August 24, 1936, at Garrison, a son of the late Edgar and Edna Fannin Underwood.
Dorse was of the Christian faith. He worked 20 years for Empire Detroit Steel in New Boston, Ohio, and in 1977 was elected Sheriff of Lewis County. After his term as sheriff, Dorse served as trial commissioner for Lewis County. Throughout his life, he also worked as a self-employed carpenter and was the owner and operator of various businesses including a grocery store and tire shop. He enjoyed buying and selling real estate and was involved in the logging industry. He liked working with and helping people and was always willing to lend a hand to those in need.
Dorse is survived by his wife of 64 years, Frieda Joy Liles Underwood; two daugthers, Tonya (Jim) Horsley of South Shore, and Tammy (Kelly) Alburg of Mayslick; two sons, Tom (Katrina) Underwood of Pikeville, and Terry (Stacy) Underwood of Maysville; five grandchildren, Daren Hall and Morgan (Arron) Rhodes of Lexington, Ashley (Sheldon) Thomas of Pikeville, Ethan Underwood of Maysville, and Tanner Alburg of Mayslick; six great-grandchildren; three brothers, Arnold (Vicki), Freddie (Estelle Kay), and Don (Alice); and one sister, Norene (Roger) Madden. He also leaves many other family members and friends who will sadly miss him.
In addition to his parents, he was preceded in death by five brothers, Paul Underwood, Bill Underwood, Hillary Underwood, Lloyd Underwood, and Gene Underwood.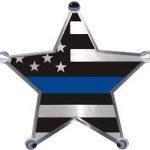 A private graveside service will be Thursday, December 3, 2020, in Collier Memorial Gardens at South Portsmouth with Bro. Danny Bentley officiating.
In lieu of flowers, the family suggests memorials to Hospice of Hope, 909 Kenton Station Drive, Maysville, KY 41056, or to an organization of your choice for the cure of Alzheimer's disease.
Due to COVID-19 regulations, we ask that everyone wear a mask and practice social distancing.
Globe Family Funeral Chapel in Garrison is caring for all arrangements.