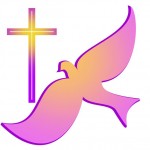 Donald Lee Conn, 72, of Vanceburg, passed away Friday evening, May 6, 2016, at his residence.
He was born June 19, 1943, in Portsmouth, Ohio, a son of the late Allen and Edna Wagner Conn.
Donald was a lifelong truck driver and enjoyed being outdoors, turkey hunting, deer hunting, and spending time with family and friends.
In addition to his parents, he was preceded in death by his wife of 18 years, Evelyn Woodruff Conn; and two brothers, Kenneth Conn and Jack Conn.
Survivors include one son, Donald Steven Conn of Vanceburg; one daughter and son-in-law, Edna and Rocky Gilliam of Vanceburg; one grandchild; three brothers, Roger Conn, Bob Conn, and Jessie Conn, all of Portsmouth, Ohio; and three sisters, Alice Hamilton and Judy Maynard, both of Portsmouth, Ohio, and Fredia Williams of Cleveland, Ohio. He also leaves many other family members and friends who will sadly miss him.
There will be no visitation or service.
Dickerson Funeral Home in Vanceburg is caring for all arrangements.
Condolences may be sent at www.globefc.com.