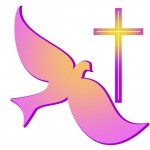 Cody Sebastion Ward, 26, of Maysville, passed away Friday, July 15, 2022, at Meadowview Regional Medical Center in Maysville.
He was born February 28, 1996, in Mason County, a son of Mark (Christy) Ward of Tollesboro and Alana Hayslip Ward of Maysville.
Cody enjoyed working on vehicles and fishing.
In addition to his parents, he is survived by one son, Roxton Ward of Manchester, Ohio; one brother, Ryan Keith Ward of Maysville; one sister, Katlyn Hayslip of Augusta; three special uncles, Randy Hayslip, Jason Ward, and Mike Ward; and several nieces and nephews.
At the family's request, there will be a memorial service at a later date.
Tollesboro Funeral Home and Cremation Services will be caring for all arrangements.
Condolences may be sent at www.globefamilyfc.com.