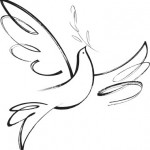 Brenda Lee Horner Cochran, 59, of Portsmouth, Ohio, formerly of Garrison, passed away Friday, March 3, 2017, at her home.
She was born May 16, 1957, in Cleveland, Ohio, a daughter of the late Robert Keith and Viola Jane Feather Horner.
Brenda was a member of Faith Baptist Church at Quincy. She loved going to church, listening to gospel music, reading, shopping, and spending time with her family and friends.
Brenda is survived by two sons, Phillip Shane Cochran (Wendy) of Wheelersburg, Ohio, and Nathan Tyler Cochran of Goodlettsville, Tennessee; one daughter, Lisa Tomilton of New Smyrna Beach, Florida; one brother, James Horner (Patty) of Portsmouth, Ohio; and two sisters, Debbie Bentley (John) of Garrison, and Pam Morgan (Bill) of Mt. Sterling, Ohio.
In addition to her parents, she was preceded in death by her husband of 13 years, Phillip Cochran and one brother, Robert Keith Horner.
She also leaves many other family members and friends who will sadly miss her.
At Brenda's request, there will not be any services or visitation. Burial will be in Vernon Cemetery at Wheelersburg, Ohio.
Globe Family Funeral Chapel, 103 Dudley Avenue in Garrison is caring for all arrangements.
Condolences may be sent at www.globefc.com.