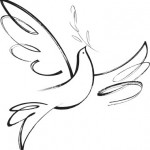 Anthony Todd Breeze, 51, of Maysville, took his last breath Sunday, December 1, 2019, at the Meadowview Regional Medical Center in Maysville.
Todd leaves behind a large group of loved ones and family including his daughter, Indea Breeze; her brother, Kory Haydon; their mother, Cathy Haydon Breeze; a granddaughter, Kinsleigh Breeze; his beloved grandmother, Dorothy Bender of Tollesboro, with whom he shared a special bond; a sister, Tara Withrow (Gerald) of Maysville; a brother, John Morgan of Wallingford; his aunt, Lisa Bradford (Jason) of Tollesboro; a nephew, Shelby; and cousins, Latisha (Steve), Ashley (Jeff), and Dustin (Laura). Known for being a social person, who was always a good buddy, he leaves behind many cherished and dear friends who will miss him dearly.
Todd was preceded in death by his parents, Charlotte Lykins and Johnny Hardymon; his great-grandmother, Maggie Breeze; and uncle, Timmy Bender.
Services will be at 2:00 p.m. Sunday, December 15, 2019, at Petersville Church of God with Rev. Milt Stanfield officiating.
Friends may visit from 1:00 p.m. until 2:00 p.m. Sunday, December 15, 2019, at Petersville Church of God, 12688 KY 344 at Petersville.
Tollesboro Funeral Home and Cremation Service is caring for all arrangements.