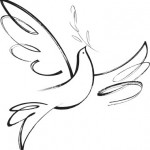 James "Jimmy" T. Free, 77, passed away peacefully Tuesday, September 3, 2019.
He was born on January 18, 1942, to the late Delbert and Helen (Workman) Free.
He is survived by his loving wife of 56 years, Shirley Free, whom he married July 20, 1963; his only daughter, Rebecca Jane Free of Winston-Salem, North Carolina; four brothers, Bill Free, Bobby Free, Steve Free, and Johnny Free all of Brooksville; and four sisters, Carolyn Moorhead, Kaye Fegan, Lana Free all of Brooksville, and Pat Marshall of Georgetown.
He was preceded in death by a brother, Leroy Free, and two sisters, Madge Todd and Anna Katherine Free.
Jimmy Free was a loving family man and a dedicated hard-working individual who spent the majority of his working life laboring and laughing along side his friends he made both in fields and factories.
He also dedicated his labor to helping others and to creating and designing many projects, often working with his loving wife to bring to life these creations. A quiet and dignified man, Jimmy nonetheless loved others deeply and expressed appreciation for the gifts of others, and all things in nature.
Services will be 1:00 p.m. Saturday, September 7, 2019, at Moore and Parker Funeral Home in Brooksville. Burial will be at Brooksville Cemetery.
Visitation will be from 5:00 p.m. until 8:00 p.m. Friday at the funeral home.
Memorials are suggested to UK Healthcare Gill Heart Institute, PO Box 34184, Lexington, KY 40588.
Condolences may be sent at MooreAndParkerFh.com.