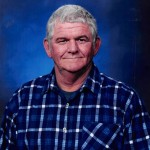 Wesley Arnold Dodge, 65, of Flemingsburg, passed away Friday, January 4, 2019, at his home.
Wesley was born in Maysville December 28, 1953, to the late Austin Vaness and Addie Mae Emmons Dodge.
Arnold was a lifelong farmer. He was a loving father and grandfather, a hard worker and someone who never met a stranger. He was a believer in God and was a member of Mount Zion Community Church in Lewis County.
Arnold is survived by his wife of 45 years, Lynda Lou Meadows Dodge; three sons, Arnold V. (Kristie) Dodge, Robert W. Dodge, Charles A. Hunt; two daughters, Melinda Peck, and Peggy (Chris) Gilkerson; six grandchildren, Kaitlyn Dodge, Mathew Dodge, Bradley Hunt, Tyler Hunt, Cody Hunt and Jessica Rogers; one sister; Connie (Bobby) Gray; one nephew, Justin (Sarah) Farrow; and one niece, McKaylee Gray.
In addition to his parents, he was preceded in death by one grandson, Nathan Gilkerson; and one sister, Vannedra Dodge Farrow.
Services will be at 1:00 p.m. Tuesday, January 8, 2019 at Boone-Nickell Funeral Home in Flemingsburg with Pastor Nolan Homar officiating. Burial will follow in Fleming County Cemetery.
Visitation will be from 11:00 a.m. until the hour of services Tuesday at Boone-Nickell Funeral Home, 150 W. Water Street in Flemingsburg.
In lieu of flowers, memorials are suggested to the National Kidney Foundation, 30 East 33rd Street, New York, NY 10016, or online at http://www.kidney.org.
Condolences may be sent at http://www.boonenickellfuneralhome.com.