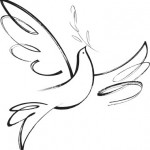 Wanda Lee Meadows, 82, of Garrison, passed away Thursday, February 21, 2019, at her home.
She was born in Carter County February 27, 1936, a daughter of the late Lewis Frazee and Lena Underwood Frazee.
She was a Member of South Shore Christian Baptist Church.
Surviving are her husband, Bennie Meadows; one son, Bennie Meadows Jr. of Quincy; two daughters, Deborah (Jack) Henderson of Las Vegas, Nevada, and Vickie (Mike) Lykins of Vanceburg; one sister, Helen Proctor of Cincinnati, Ohio; nine grandchildren; 16 great-grandchildren; and two great-great-grandchildren.
She was preceded in death by a son, Ricky Meadows.
Services will be at 2:00 p.m. Sunday, February 24, 2019, at Roberson Funeral Home in South Shore With Rev. Carl Wells officiating. Burial will follow in Collier Memorial Gardens.
Friends may call from Noon until the service time on Sunday.