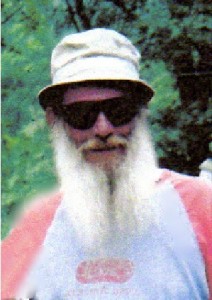 Walter Watson Fannin, 66, of Vanceburg passed away Thursday morning, December 31, 2015, at the Golden Living Center in Vanceburg.
He was born September 10, 1949, in Bucyrus, Ohio, a son of the late Clinton Fannin and Betty Boyd Lee. Walter proudly served his country in the U.S. Navy and loved the outdoors, farming, loafing, and spending time with his family and friends.
Mr. Fannin is survived by one brother, Stephen (Deborah) Fannin of Camp Dix; one half-sister, Raeann Lee of Powell, Ohio; one nephew, Clinton Anderson (Amanda) Fannin of Camp Dix; and two nieces, Cairee Ann Fannin of Camp Dix and Rachel Lee Travis of Powell, Ohio. He also leaves several cousins and other family members and friends who will sadly miss him.
Services were held at 1:00 p.m. Sunday, January 3, 2016, at Globe Family Funeral Chapel in Camp Dix with Bro. David Prater officiating. Burial was in Morgan Cemetery in Lewis County with full military honors conducted by the Olive Hill American Legion Post No. 138.
Clinton Fannin, Billy Fannin, Darrell Fannin, Randy Reeder, Wyatt Fannin, and Lonnie Buckner served as pallbearers.
Condolences may be sent to the family at www.globefc.com.