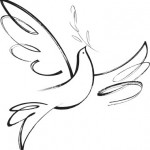 Virginia Rose Kost Fultz, 77, of Tollesboro, passed away Tuesday evening, April 16, 2019, at Hospice of Hope at Kenton Pointe in Maysville.
She was born October 31, 1941, in Cook County, Illinois, a daughter of the late Loretta Kroll Peck.
Virginia was retired from US Shoe and enjoyed gambling on the boats, being with her dogs, playing on the computer and spending time with her family.
Virginia is survived by her husband of 59 years, Larry Allan Fultz; one son, Wade Fultz of Vanceburg; two daughters, Cindy Lawson (Jeff) of Tollesboro, and Wanda Thayer (Chetty) of Garrison; two brothers, Dane Peck (Sherry) of Greenfield, Indiana, and Clifford Peck (Brenda) of Connorsville, Indiana; four sisters, Darlene Gorman (Jack) of Knightstown, Indiana, Pat Griffin (Bob) of Greenfield, Indiana, Loriann Jones of Scottsburg, Indiana, and Burlene Cole (Jim) of Greenfield, Indiana; 12 grandchildren; five great-grandchildren and; and her stepfather, David Peck. She also leaves many other family members and friends who will sadly miss her.
In addition to her parents, she was preceded in death by a child, Cody Fultz; and four brothers, Wayne Peck, Billy Peck, Don Peck and David Peck.
At the family's request there will be no service or visitation. Tollesboro Funeral Home and Cremation Services is caring for all arrangements.