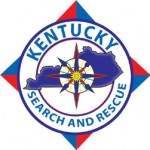 Lewis County Emergency Management will be hosting a search and rescue training session in August to teach basics to first responders.
Emergency Management Director George Sparks said the course is designed to provide guidance to search and rescue field responders on the best practices and techniques in looking for missing persons and initiating rescues.
Sparks said information about the duties and tasks of search and rescue field responders, current information on clothing and equipment, as well as details on the latest search techniques, and information on specialies.
The specialities include hasty search, grid search, utilizing specialty teams, subject packaging and transport.
Class will begin 6:00 p.m. Friday, August 4, and 8:00 a.m. on Saturday and Sunday, August 5 and 6. There will be field work on Saturday.
Sparks said everyone attending must have water, two flashlights, sturdy shoes, no tennis shoes and appropriate dress for the field work. If you have a SAR pack, please bring it for the exercise. Pencil and paper required.
To enroll in the class visit www.kyem.ky.gov and click on Training/exercise. Scroll down to the August 4-6 date and click on Register.
The training will be held at the Vanceburg Fire Station on Clarksburg Road. Sparks asks attendees to report by 5:00 p.m. on August 4.
This course is open to all emergency management, rescue, fire, emergency medical, and law enforcement personnel or any organization having responsibility for searching for missing or lost persons.
A minimum of 20 advance student registrations by August 1is required for the training to be held. Registrants will be notified if the training is canceled.
Participants must attend all 20 hours of training to receive a certificate.
For information on the training call Sparks at 606-796-3464.