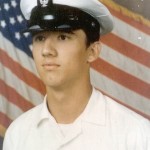 Timothy Wade Burriss, 59, of Portsmouth, Virginia, passed away in the early morning hours of December 20, 2017, at Sentara Norfolk General Hospital in Portsmouth, Virginia.
Tim was born on June 2, 1958, at Wright Patterson Air Force Base in Wilmington, Ohio. The son of Paula Burriss and the late Willard Burriss proudly followed in his father's footsteps and served in the United States Military. A four years of honorary service to the United States Navy, Tim worked 20 years at the Naval Shipyard in Norfolk, Virginia.
Tim leaves behind his wife of 39 years, Teresa Lusk Burriss; one daughter, Kimberley; one son, Jason; and two grandchildren, Issac and Layla. He also leaves behind two brothers, David (Sharon) Burriss of Vanceburg and Adam (Maribel) Burriss of Chapel Hill, North Carolina; one sister, Julia Lynn (Mark) Riley of Vanceburg; and one niece who was raised by his Mom and Dad, Melissa (Max) Dixon of Fayetteville, North Carolina. Many nieces and nephews also survive.
Tim enjoyed life, his grandkids, and the friends that he made through the years. Once a friend, always a friend.
Celebration of life was held at Sturtevant Funeral Home in Portsmouth, Virginia, on Wednesday, December 28, 2017.