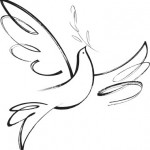 Thurman "Pokey" Blevins Jr., 60 of Vanceburg, died Sunday, January 12, 2020.
He was born February 27, 1959, in Indiana, a son of the late Thurman and Geneva Vance Blevins.
Pokey is survived by a son, Bryan Blevins of West Union, Ohio; two daughters, Tiffany (William) Logan of West Portsmouth, Ohio, and Sondra (Mike) Ginn of Vanceburg; six grandchildren, Morgan Ginn, Hadley Ginn, Kaden Smith, Samuel Allen, Kamryn Logan, and Riley Logan; two brothers, Alan Blevins and Michael Blevins; two sisters, Ella Dummitt and Julie Blevins; and several nieces and nephews.
Along with his parents, Pokey was preceded in death by a brother, Mark Blevins; and his best friend and love of his life, Tina Marie Bentley Blevins.
Private services will be at the convenience of the family at Roger W. Davis Funeral Home in West Portsmouth, Ohio.