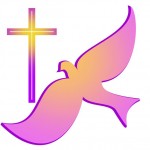 Tammy Lynn Roe Riley, 57, of Vanceburg, passed away Monday morning, May 9, 2016, at Hospice of Hope at Kenton Pointe in Maysville.
She was born March 4, 1959, in Lewis County, a daughter of the late Willie Roe and Joyce Flinders Roe.
Tammy was a lifelong member of Vanceburg Christian Baptist church and had worked for US Shoe for 28 years. She enjoyed going to church, being a mother and spending time with her family.
Tammy is survived by her husband of 30 years, Brooks Riley Jr.; one son, Thomas Brooks Riley III of Cleveland, Ohio; one daughter, Teresa Sapp of Tollesboro; and one brother, Frank Roe of Louisville. She also leaves many other family members and friends who will sadly miss her.
A private graveside service will be held at Stone Cemetery.
Dickerson Funeral Home in Vanceburg is caring for all arrangements.
Condolences may be sent at www.globefc.com.