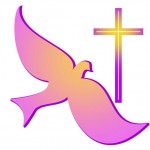 Ronald W. Rowe, 65, went to be with the Lord at his home Sunday, May 19, 2019, with family by his side.
He was born at Garrison October 28, 1953, to the late Elmer Rowe and Irene Adkins Duff.
Ronald had worked as a machinist for Browning Manufacturing in Maysville and had served as pastor at Spy Run House of Prayer. He enjoyed hunting and collecting clocks and watches. He spent his time joking and having fun with friends and family. He loved to read his Bible.
Survivors include his wife of 46 years, Donna Rowe, whom he married in Garrison July 1, 1972; two Daughters, Valorie (Bryan) Bradford of Maysville and Kimberly Rowe of Tollesboro; a brother, Roger Rowe of Vanceburg; and two grandchildren, Connor Linville of Mason County and Wilder Littleton of Tollesboro.
In addition to his parents, he was preceded in death by a brother, Glenn Rowe, and a sister, Joyce Kamer.
A memorial service will be at the convenience of the family.
Gaydos Funeral Home in Vanceburg is caring for arrangements.
Condolences may be sent to the family at www.gaydosfh.com.