Robert Ray Hamilton, 75, of Garrison passed away Tuesday afternoon, January 26, 2016, at South Shore Nursing and Rehabilitation Center in South Shore.
He was born May 28, 1940, in Lewis County, a son of the late Ollie and Lola Morgan Hamilton. Robert proudly served his country in the United States Army during the Vietnam War with HQ Co. MACV and was stationed at Ton Son Nhut during 1963 and 1964. He worked various jobs during his life and was a lifelong farmer. Robert enjoyed gardening, reading, and going to Myrtle Beach with his family.
Robert is survived by four sisters, Barbara Leach of Conway, Arkansas, Betty N. Hamilton of Saint Ann, Missouri, Jane (Norman) Potter of Quincy, and Sandra (Danny) Welch of Rockbridge, Ohio; one niece, Betty Potter Moore; and six nephews, Keith Leach, Gordon Leach, David Potter, Brian Potter, Scott Welch, and Bradley Welch. He also leaves many other family members and friends who will sadly miss him.
In addition to his parents, he was preceded in death by his wife of 27 years, Mary Lou Hieneman Hamilton.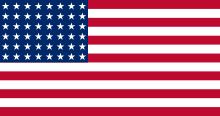 Services were at 11:00 a.m. Saturday, January 30, 2016, at Globe Family Funeral Chapel in Garrison with Bro. Norman Potter and Bro. David Robirds officiating. Burial was in Brick Union Cemetery in Lloyd with full military honors accorded by Portsmouth American Legion Post No. 23.
Family and friends served as pallbearers.
www.globefc.com