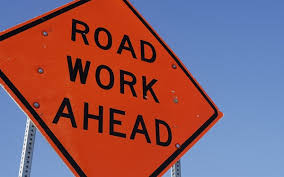 Motorists should watch for temporary road closures in Carter and Lewis counties as Kentucky Department of Highways District 9 crews replace drainage pipes underneath three highways during the next two to three weeks.
On Monday, May 7, crews will begin a series of pipe replacements on KY 1496 in Carter County between KY 1122 (mile marker 4) east of Grayson Lake and KY 1 (mile marker 7) near Willard. The work, and road closures, will take place during regular working hours – approximately 8 a.m. to 4 p.m. – through Friday, May 18. Message boards will be used to communicate work schedules.
On Tuesday, May 8, crews will temporarily close KY 1306 (Kinney Road) in Lewis County near mile marker 2 (two miles from the AA Grayson Spur) to replace a drainage pipe. The road will be closed between 8 a.m. and 4 p.m.
Weather permitting, on Monday, May 14, crews will temporarily close KY 344 at mile marker 2 in Lewis County (two miles east of the Fleming County line), 8 a.m. to 4 p.m., to replace a drainage pipe.
Road work schedules are subject to change depending on weather conditions. Motorists are asked to heed all warning signs, slow down in work zones and remain aware of workers and construction equipment when traveling.