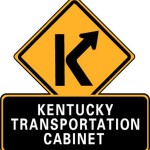 A contractor for The Kentucky Transportation Cabinet (KYTC) is scheduled to begin paving operations KY 989 in Lewis County on Thursday, November 10, that are expected to cause brief traffic delays.
HG Mays is scheduled to begin paving operations on KY 989 from mile point 6.15 (near Runyon Hollow) to the intersection of KY 9/AA Highway at mile point 12.69 on Thursday. Crews will resume work on Saturday, November 12, and expect to complete the project on Monday, November 13.
The paving operations are likely to cause traffic delays of 15 to 20 minutes for those who need to travel this stretch of KY 989. Motorists are encouraged to avoid the area if possible and through traffic should detour using KY 1237, KY 57 and KY/AA Highway.