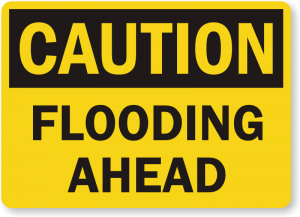 The current Ohio River forecast calls for minor flooding with a crest of about 58 feet expected on Tuesday. The crest level may change depending on the amount of rain through the weekend that will drain into the river.
Stay informed of the latest weather conditions and forecast. If you feel unsafe where you are, please relocate.
Judge Executive Todd Ruckel and Emergency Management Director George Sparks have been preparing for appropriate response in the event of moderate to severe flooding.
Contact Lewis County Emergency Management at 606-796-3464 to request assistance or information and dial 911 in an emergency.
Here are the current weather statements for Lewis County:
MULTIPLE ROUNDS OF HEAVY RAINFALL EXPECTED INTO THE WEEKEND…
FLOOD WATCH REMAINS IN EFFECT THROUGH SUNDAY MORNING…
The Flood Watch continues for
* Portions of Indiana, Kentucky, and Ohio, including LEWIS COUNTY.
* Multiple rounds of heavy rainfall will move across the region today through Saturday night. Total rainfall amounts through the period could be in the 3 to 5 inch range.
* Excessive rainfall will cause local rivers, creeks, and streams to rise. Those near streams and rivers should be especially cautious as streams and rivers can rise quickly.
Instructions: People in the watch area, especially those living in areas prone to flooding, should be prepared to take action should flooding develop. Monitor the latest forecasts and be alert for possible flood warnings.
The Flood Warning continues for…
* At 5 AM the stage was 51.8 feet.
* Flood stage is 50 feet.
* Minor flooding is occurring and Minor flooding is forecast.
* The river will fall today into tonight before rising to near 57.4 feet by Tuesday morning. Additional rises may be possible thereafter.
* At stages near 58.0 feet, Moderate flooding occurs along the river especially on the Ohio side in Adams and Brown Counties. Stretches of Route 52 are flooded, and backwater flooding closes portions of Route 221 and other secondary roads along creeks. The City of Maysville itself is protected to a stage just above 79 feet (Flood Wall). Some homes and businesses between Route 52 and the river are flooded. Some structures in and near Augusta and Dover on the Kentucky side of the river are flooded.