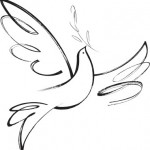 Nelma Jean Morgan Hollingsworth, 85, of Olive Hill, passed away Monday morning, August 26, 2019, at her residence.
She was born June 5, 1934, in Carter County, a daughter of the late Sherman and Mae McGlone Morgan.
Jean was preceded in death by her husband, James Robert Hollingsworth.
Funeral arrangements are incomplete at Globe Funeral Chapel in Olive Hill.
Condolences may be sent to the family at http://www.globefh.com.