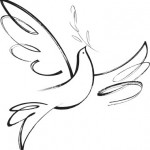 Mona V. Bond, 86, of Danville, formerly of Vanceburg, passed away Friday, July 5, 2019, at Charleston Health Care Center in Danville.
Mona was born in Oak Ridge, Tennessee, April 16, 1933, a daughter of the late Hoyt Lee and Maggie Lee Copeland Smith. She was a homemaker all her life and was of the Christian Faith.
Survivors include a stepdaughter, Jeanette (David) Jones of Lexington; a stepson, Ronald Bond of Dallas, Texas; one brother, Shirell Smith of Oak Ridge, Tennessee; two sisters, Norma Newton of Gastonia, North Carolina, and Charlene Smith of Oak Ridge, Tennessee; seven step-grandchildren, several great-step-grandchildren; and numerous great-great-step-grandchildren.
She was preceded in death by her husband, Charles D. Bond; a stepdaughter, Betty Hughes; and a sister, Hilda Smith.
Graveside services will be at 1:00 p.m. Tuesday, July 9, 2019, at Rose Hill Burial Park in Ashland with Bro. Shawn Burchett officiating. Burial will follow at the Rose Hill Burial Park.
Gaydos Funeral Home in Vanceburg is in charge of local arrangements.
Condolences may be sent at www.gaydosfh.com.