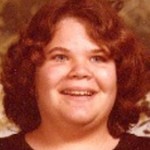 Mary Elizabeth Seaton Ingram, age 52, of Grayson, passed away Tuesday morning, December 11, 2018, at Our Lady of Bellefonte in Ashland.
Mary was born June 10, 1966, in Boyd County, a daughter of the late James and Phyliss Griffith Seaton.
Mary was of the Baptist faith and she enjoyed swimming, fishing, camping, going to the markets and spending time with her grandchildren.
She was preceded in death by one brother, James Seaton.
Mary is survived by two daughters, Alicia Ingram and Robin Ingram both of Grayson; four grandchildren; three brothers, Sam Seaton of Soldier, Kentucky, Joel Seaton (Sheila) and Sherman Seaton (Arana) all of Grayson; and one sister, Brenda Thomas of Soldier, Kentucky. She also leaves many other family members and friends who will sadly miss her.
There will be a Celebration of Life service at 11 a.m. Friday, December 14, 2018 at Globe Funeral Chapel in Olive Hill, with Brother Ray Simmons officiating.
Friends may visit from 10 a.m. to 11 a.m. Friday, December 14, 2018 at Globe Funeral Chapel, 17277 West US Highway 60, Olive Hill, Kentucky 41164.
Condolences may be sent to the family at http://www.globefc.com.