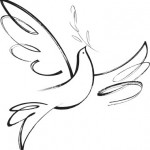 Madelene Mae Brown Maynard, 94, of Ironton, Ohio, formerly of Lewis County, passed away December 5, 2019, at King's Daughters Medical Center in Ashland.
She was born in Greenup County, a daughter of the late Wallie Jefferson and Sarah Madden Brown.
Left behind to cherish her memory are two sisters, Mary Wolfe and Opal Dunaway; one brother, Shelby Brown; a special niece, Jamie McGlone; and special friends, Diane Bertram, Kim Harris, and Dale Dummitt.
Along with her parents, she was preceded in death by her husband, Allison "Ellis" Maynard; five brothers, Virgil Brown, Shannon Brown, Wales Brown, Jeff Brown, and Ewing Brown; and two sisters, Leitha Brown and Edna Price.
Services will be at Noon Wednesday, December 11, 2019, at the Little Country Church at Garrison with Larry Joe Madden officiating.
Burial will follow in Maynard-Dummitt Cemetery in Greenup County.
Visitation will be from 6:00 p.m. until 8:00 p.m. Tuesday, December 10, 2019, at Morton-Hunt Family Funeral Home in South Shore and from 11:00 a.m. until the hour of services Wednesday at the church.
Online condolences may be left for the family at www.mortonhuntfh.com.